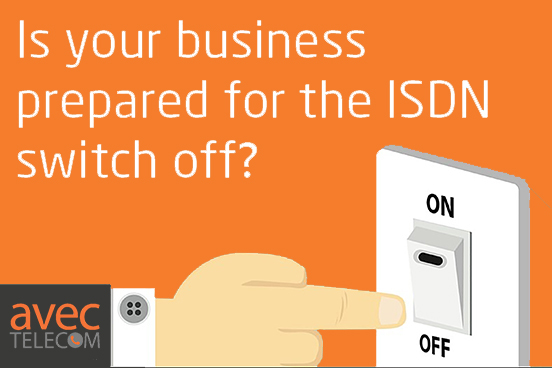 Act now to future proof your business
BT has announced it will be switching off its PSTN and ISDN networks in 2025 in favour of IP voice services, with a gradual phase-out of the older systems starting in 2020. At this point, BT will cease taking ISDN orders, and all businesses will be forced to find other IP-based options for their business telephony systems.
PSTN and ISDN
PSTN (Public Switched Telephone Network) is the traditional landline telephone system originally set up for analog voice communication, and became the main method of making and receiving voice calls,  this is also used for internet activity across the world. ISDN (Integrated Services Digital Network) then came along, allowing the digital transmission of voice, video and other services simultaneously, using the traditional PSTN network.
So why the switch off?
Essentially, these old systems are out of date, as are the associated maintenance and running costs for the infrastructure. Despite having been updated radically over the decades since they were introduced, these lines are still essentially the same in setup and design as the original phone lines of the 1800s. With all other fields of technology advancing at a rapid pace, the phone systems need to keep up and cope with extra load and features for a better future.
Ofcom reported that there were over 2 million businesses still with an ISDN connection in the UK in 2017, all of which will be affected by the planned switch-off.
Generally, these businesses need to be aware of the upcoming changes and start the switch to IP business phone solutions. Not only will businesses make the most of a better, refined and feature rich platform but will save money on setup and cost of calls.
So what is SIP and VoIP
SIP (Session Initiation Protocol) is a protocol used in VoIP (Voice over Internet Protocol), and allows people to make voice and video calls on a global scale using supplied IP based landlines, computers and mobile devices with an Internet connection, meaning you can be in the office without being in the office!
The biggest and most noticeable difference between traditional ISDN and SIP networks for businesses is the reduced cost on initial setup, as it doesn't require expensive on-site equipment due to being largely cloud based, the costs are drastically reduced. VoIP is also very feature rich and offers superior call quality.
Staying ahead
Businesses large and small need to update their communications systems sooner rather than later. In most cases businesses don't realise how a VoIP systems can benefit their business, whether that be the features or costs of calls.
There is money to be saved by switching before the cut off, using VoIP can significantly reduce business contract bills. In most cases these old ISDN lines have long term agreements and are often stuck in a tariff band that cant be changed which doesn't offer free minutes and so on. They are not competitive and cost the business a lot of money.
VoIP gives you and your team the ability to use your own devices to make business calls, add and remove users whenever needed and work from any location you want. In a future IP systems and BOYD will dominate the business landscape, this level of flexibility in communications is essential to ensure businesses remain relevant and agile now and in the coming years.
What to do next
Whether your a new or existing business you need to consider your telecoms, this will have a big impact on how you'll adapt to modern business activities.
First of all don't be tempted to automatically renew your existing contracts for the sake of an easy life,  renewals will lock you in to lengthly terms without any benefits and will leave you behind. By switching to VoIP services will save you a great deal of money and hassle come the switch over, don't buy outdated hardware – with ISDN switch off looming, there is no point investing in outdated hardware as this will be obsolete and a complete waste of money.
Check to make sure that the business premiss has good reliable internet connection as this would be used to carry the voice data over as well as your normal data traffic, in most cases we normally advise to have a separate internet connection to avoid any bandwidth drain from other devices.
VoIP is the future of communications, seamless integrations with mobiles and computers and powerful features that will help your business achieve more. New or existing businesses need to make the move towards VoIP to stay ahead, at Avec Telecoms we can do just that. Call or complete out online form to find out how.